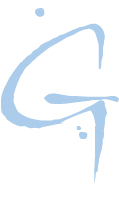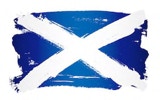 2000 to 2020
Celebrating 20 years
Since the 2010 vintage our winemaking has emphasized a minimalist & natural approach, no enzymes used at crush,
indigenous yeast fermentation, no animal based fining products. (vegan friendly) and minimal use of sulphites.
These protocols produce wines with vibrant character that are expressive of their terroir.
NEW RELEASE  •  2019 Vivace  •  Estate Grown  •  $20.
This wine is a blend of 30 % Pinot Gris, 20% Pinot Blanc, 10% Gewürztraminer, 10% Muller Thurgau, 10% Ortega & 20% to Bacchus, Siegerrebe, Schonberger, Auxerrois, Chasselas, Ehrenfelser, Muscat, Wurzer, Huxelrebe, Regent, Gloria, Reichensteiner & Cantaro.
This is a fresh & vibrant wine with aromas & flavours of green apple, tropical fruit & citrus.
NEW RELEASE  •  2018 Estate Blend  •  Estate Grown  •  $22.
The 2018 Estate Blend is 65% Pinot Blanc, 30% Pinot Gris & 5% Chardonnay.
The Estate Blend was barrel fermented and aged on the lees for 1 year in older French & American oak barrels,
This wine has a fresh acidity with aromas & flavours of stone fruit, citrus & vanilla, with a creamy finish framed by subtle oak.
2018 Natural Orange Gewürztraminer  •   Estate Grown  •  $22.  •  Our second Orange Gew.
Our Gewürztraminer was planted in 1999, the 2018 was crushed and fermented on the skins.
This is a dry wine showing aromas and flavours of citrus, melon, lychee, tea & spice.
  2017 Pinot Noir  •  Estate Grown  •   $28.
Bottled Unfined & Unfiltered
Wild fermentation brings out the fruity aromatics & flavours of this wine which exhibits cherry, berry, spice and subtle oak elements.
Can be cellared for 5 to 8 years. Excellent match for BC wild salmon, turkey dinner, soft cheeses & charcuterie.
2016 Brio  •  Estate Grown & Vancouver Island  •  $25.  SOLD OUT
Bottled Unfined & Unfiltered
The 2016 BRIO is a blend from our old estate block planted in 1992 and comprised of Dornfelder, Zweigelt, Fruhburgunder,
Dunkelfelder, Pinot Meunier, Lemberger, Agria, Samtrot, Heroldrebe, Helfensteiner, Hungarian Blue, Cabernet Franc
& Certified Organic Comox Valley Cabernet Libre & Leon Millot.
This is a medium / full bodied wine with layers of red & dark fruits.
Fine grained tannins frame the vibrant fruit characters, while French & American oak barrel aging adds to the long finish.
Due to our natural winemaking & minimal sulphite additions we advise that wine be stored in a cool place.